Charity Committee Fundraising Friday run by The Charity Committee raised £159.03.
World Porridge Day for Mary's Meals
We are very proud of our school and local area and are determined to keep it looking it's best. We have formed a team to regularly go out and litter pick - we aim to go out once a month for an hour. The children have called themselves the Rubbish Raiders and are a positive and motivated crew. Anyone in our community is welcome to come and help us.
Sponsored litter picks and weeding in local community for all classes 12/07/2019
Most recent rubbish collection from the Rubbish Raiders 29/04/2019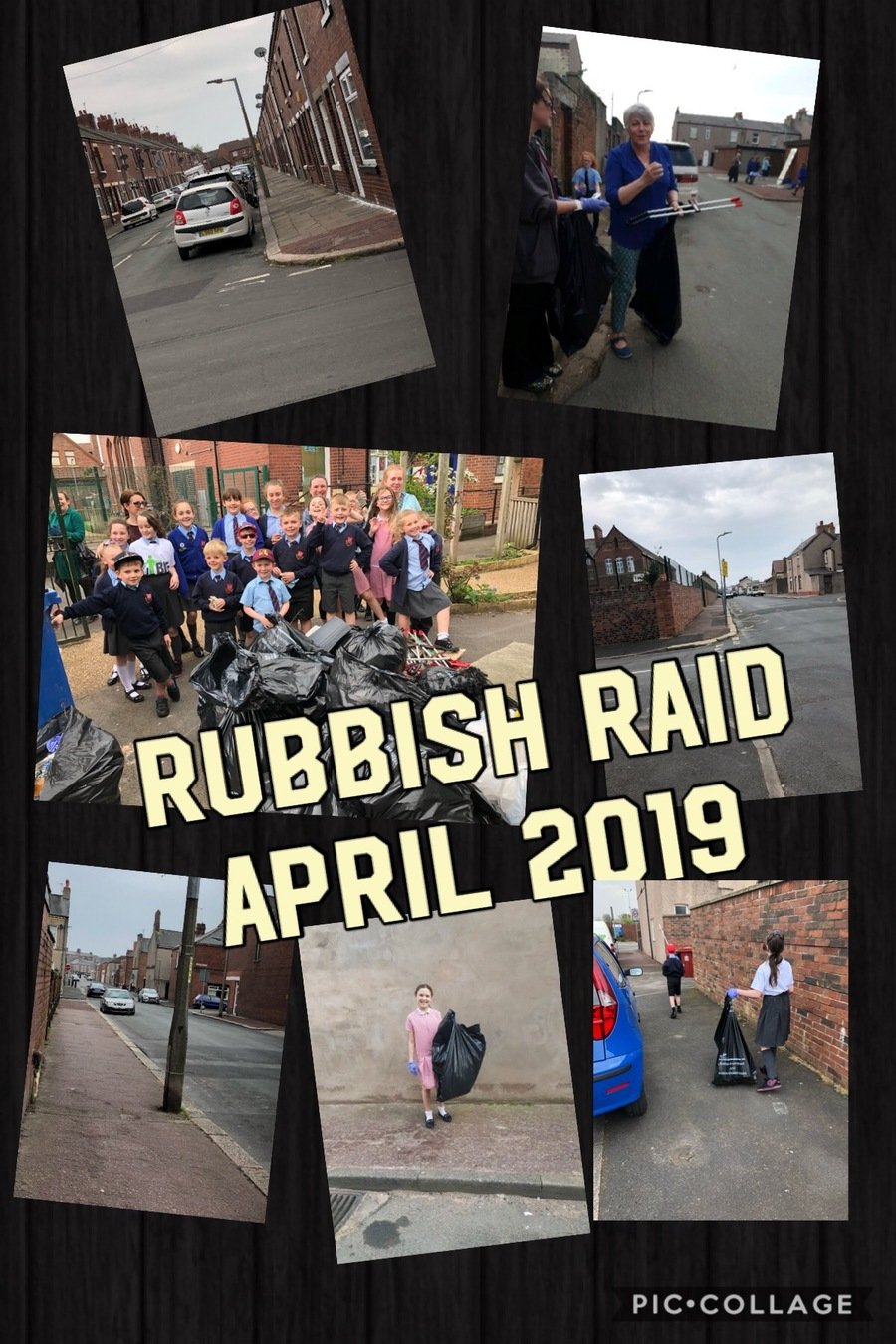 Most recent rubbish collection from the Rubbish Raiders 16/11/2018