Welcome To Kolbe!

Teacher: Mrs Marshall
TA: Mrs Murray, Miss Ridgeway, Miss Robinson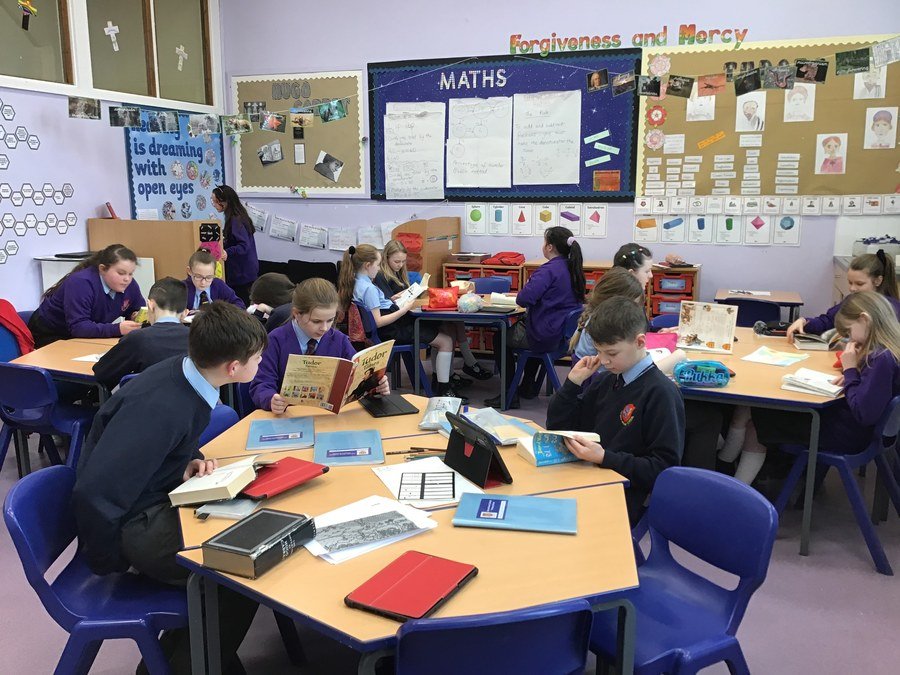 Our aim in class is to give the children a fantastic last year in Primary school, help them with the transition to Secondary and prepare them for the challenges of life in their next stage. Some of the class are Prefects which means they represent the behaviour and attitude expected of the School to all the other children.
We have a residential visit to York in March as a class and regularly go out on school trips to enhance our curriculum and learning experiences.
We are also incredibly lucky to have the newest iPads in our class and work on a 1:1 basis daily.
PE
Our timetabled slot is currently Thursday afternoon and we go swimming on a Friday morning. Children need a full kit for both and must remove any jewellery. We also run for 15 minutes a day as part of the Mile a Day initiative so children will ideally have a pair of old trainers in class they can use.
Homework
There is a regular timetable for homework that aims to support the work we do in class and to prepare the children for secondary school. As well as Maths and English homework, we ask that every child reads for 10 minutes a night and records a comment or response in their reading record.